Screen Printing ART 390 Projects
Art of the Collage / CMYK Project  



The assignment was to create a collage comprised of found and original images to create a composition with a cohesive theme; then converting the image into CMYK separations using the traditional method. There were only four layers in this project using the traditional CMYK colors (cyan, magenta, yellow and black). Accurate registration for this piece was vital in order to have perfect colors appear in the final product measuring 10"x16".
This piece was inspired by the passing of Hugh Hefner, the founder of Playboy and editor-in-chief of the magazine. Playboy was founded in 1953 and to represent the traditional Playboy, I collected photos of the classic models, then compiled them into a collage to create an "anniversary" inspired piece.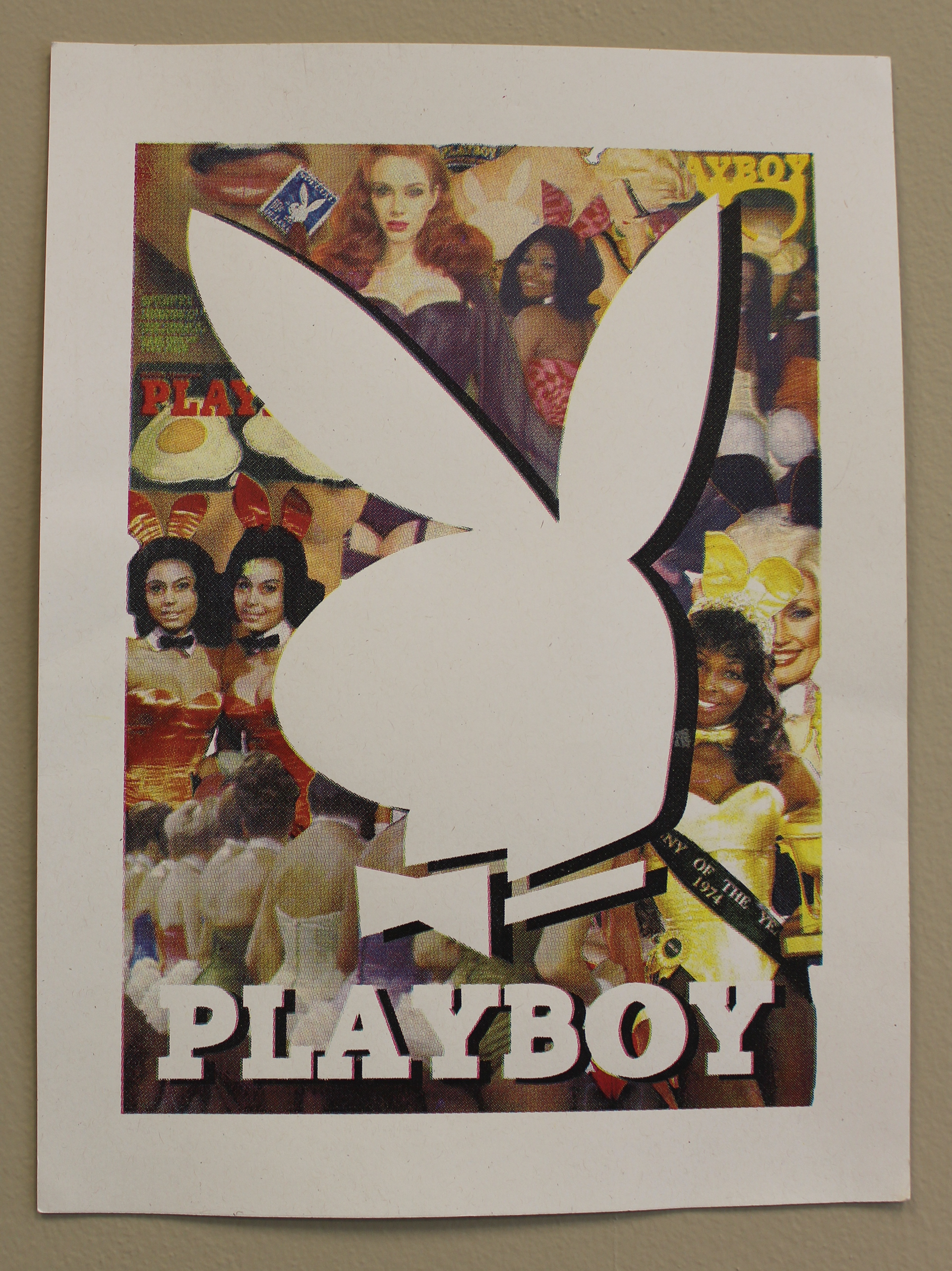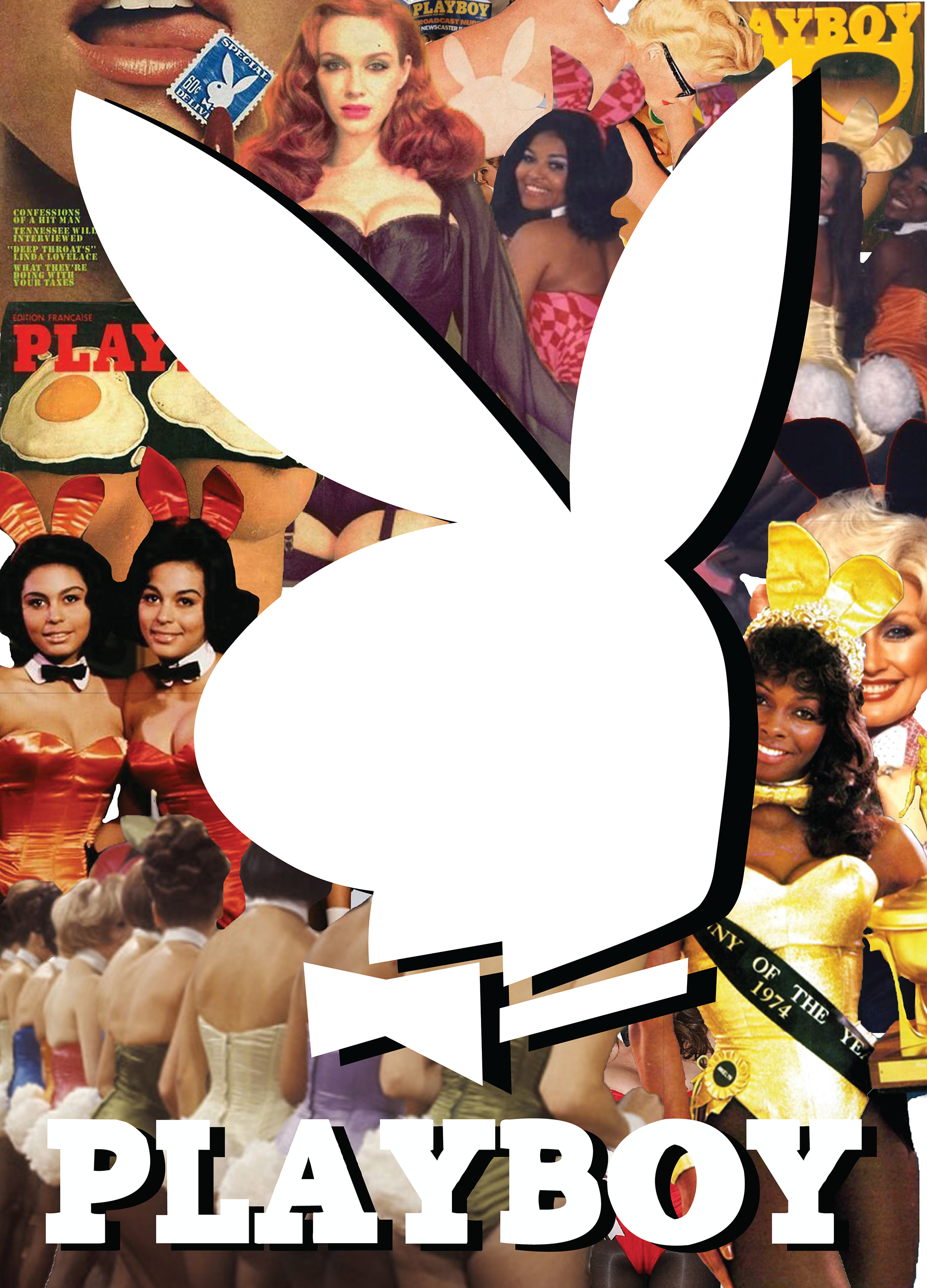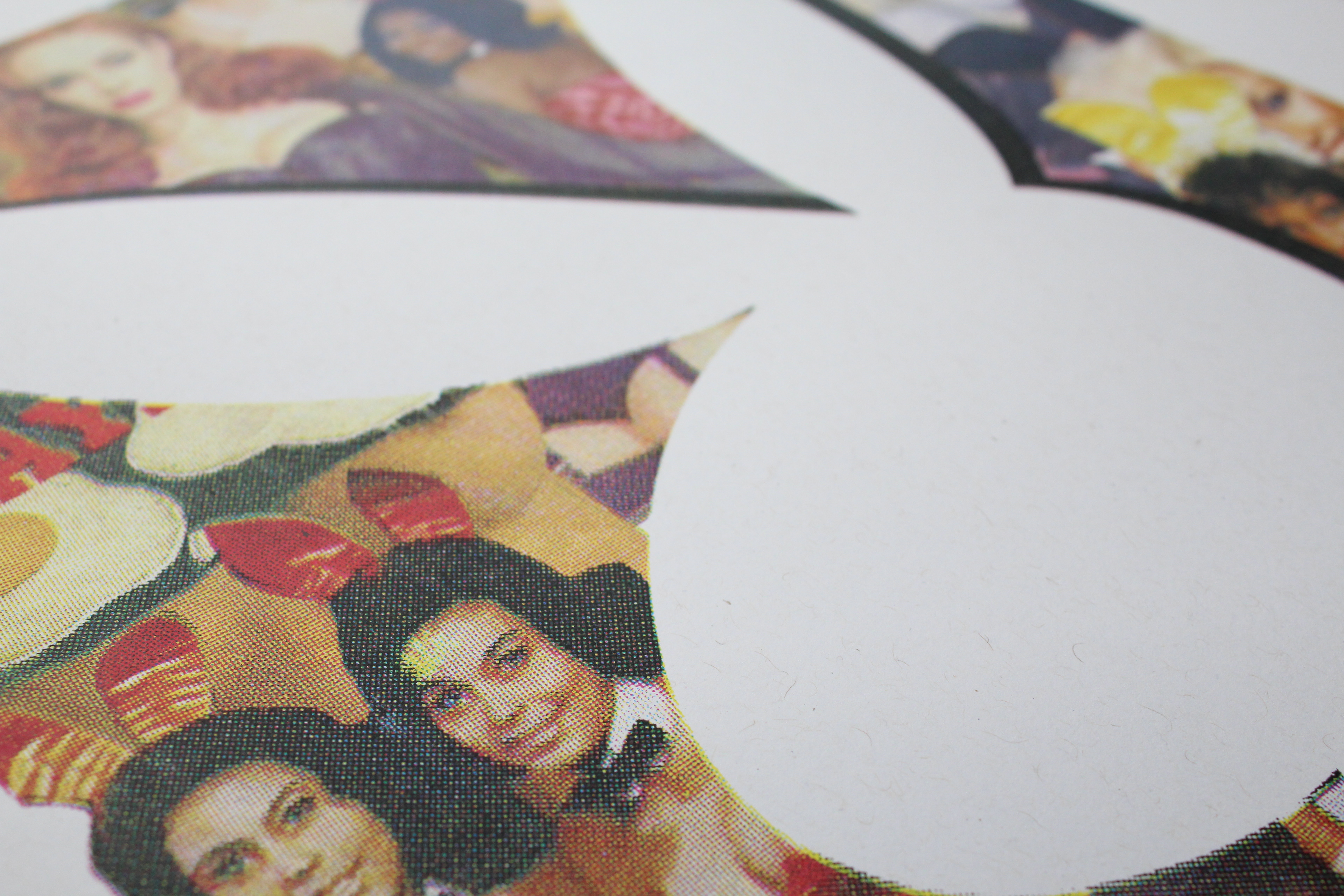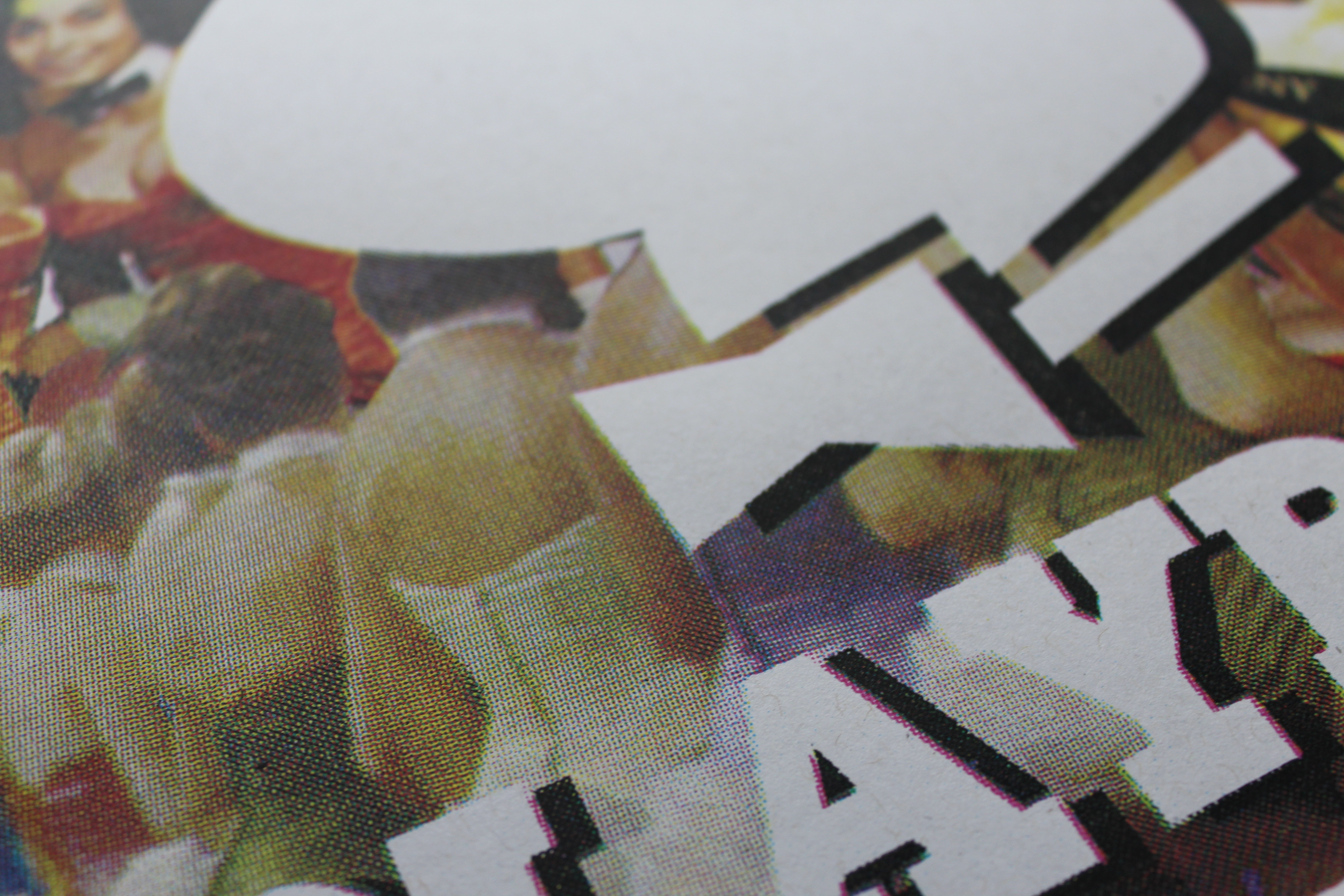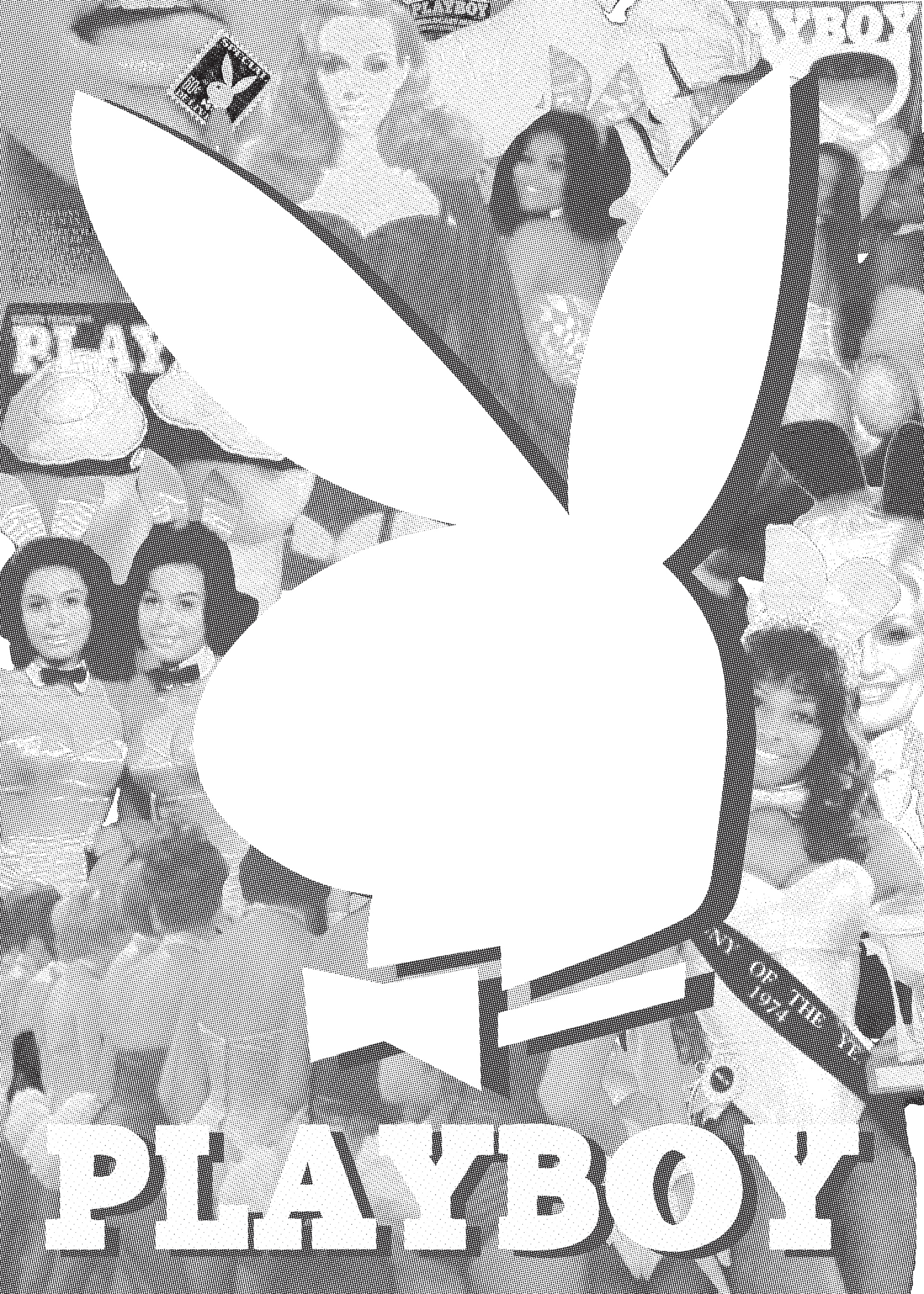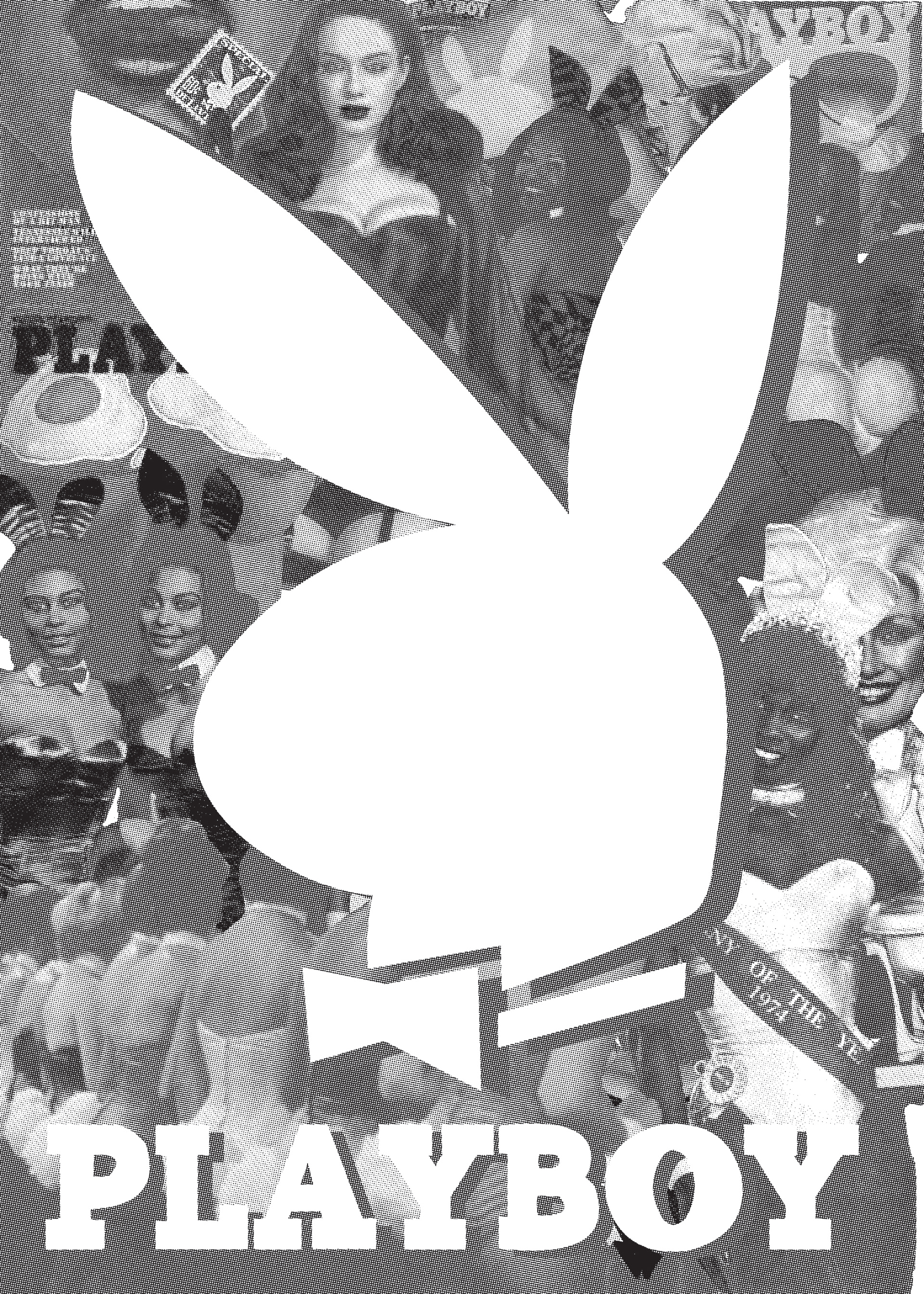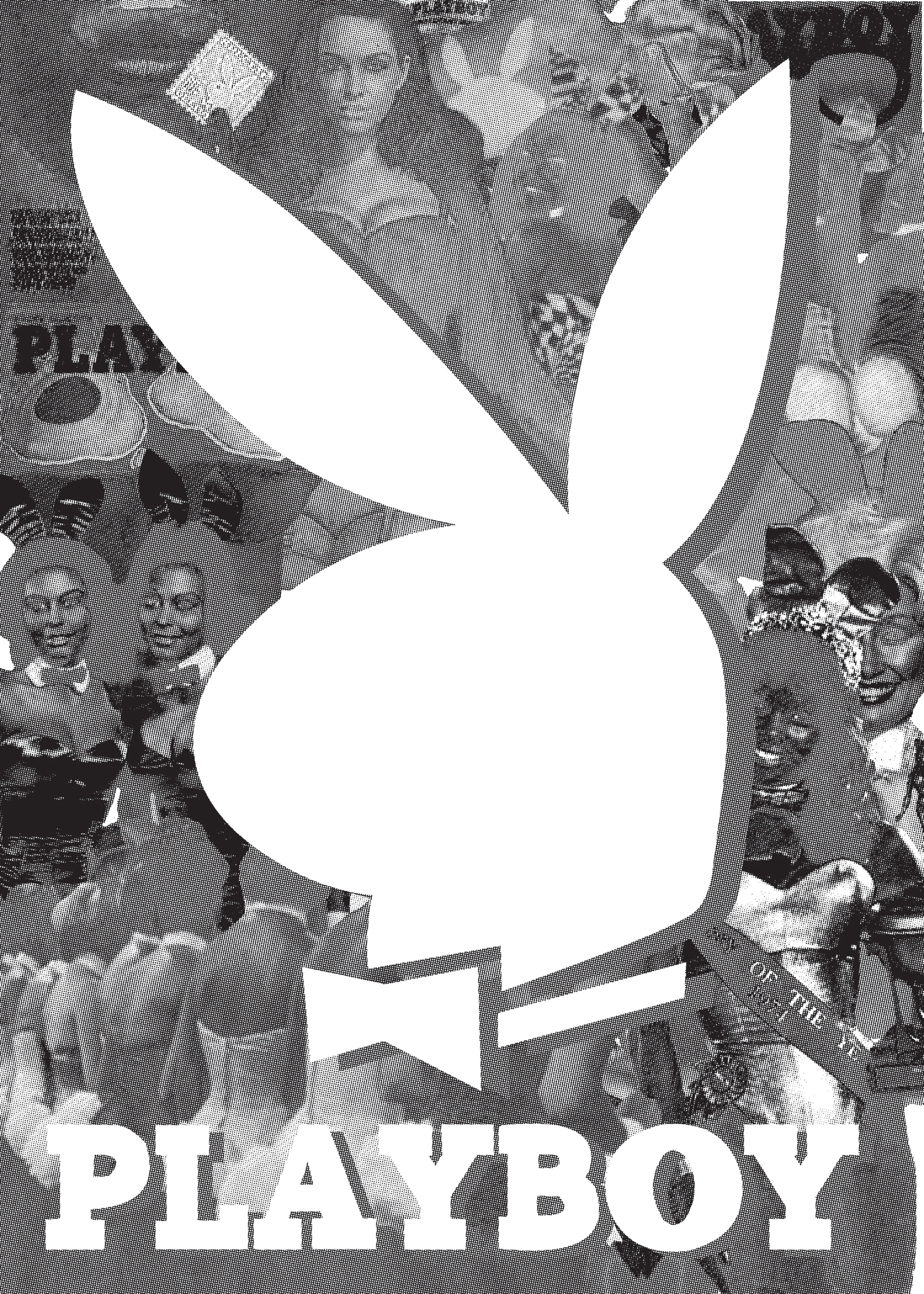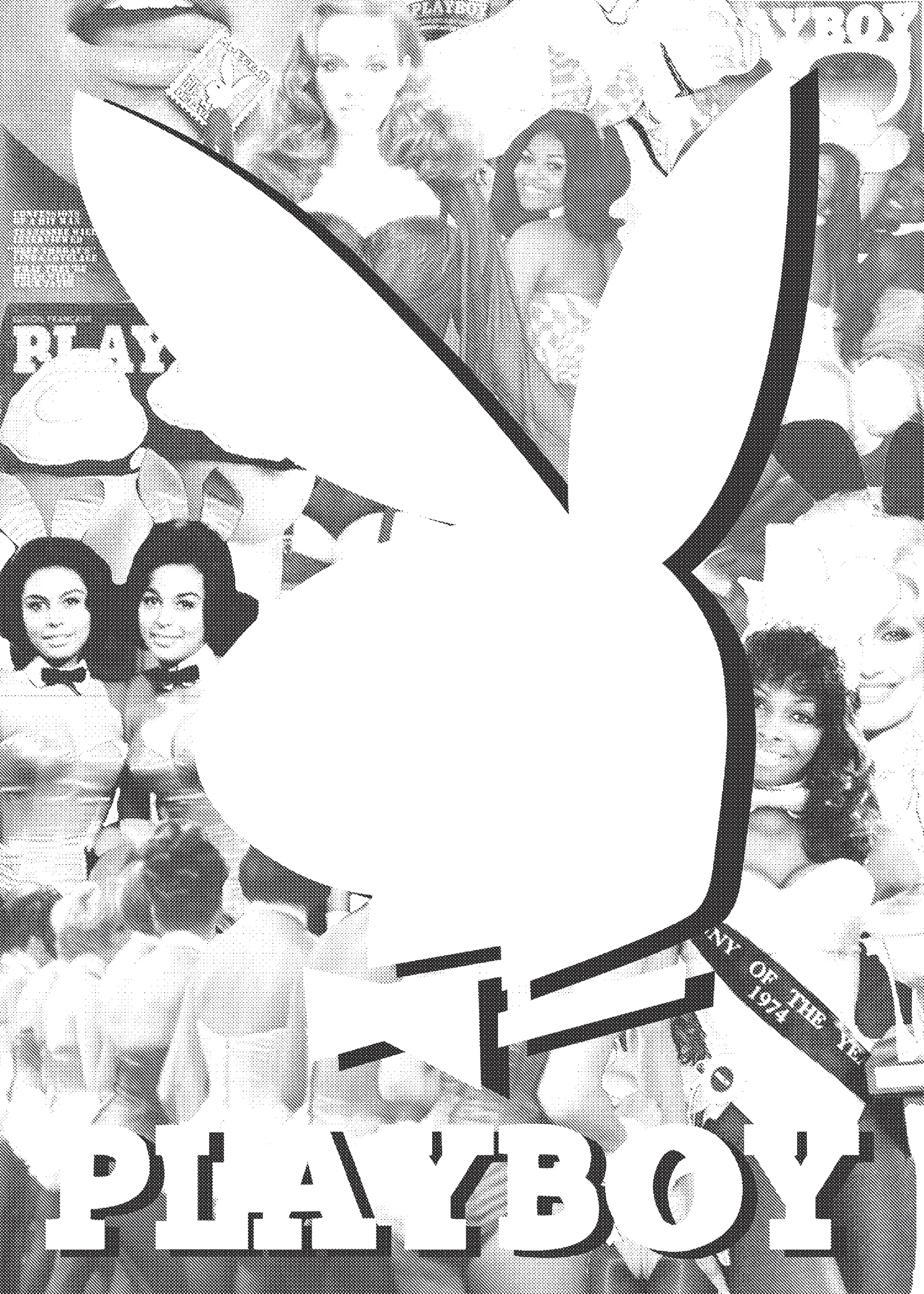 CMYK Transparency Separations
Day of the Dead (Dia de los Muertos)
For this project, we explored the traditions of Day of the Dead and the themes of memory, celebration, and history. We were to address the broader themes and iconography represented in the holiday and create a celebratory print. I decided to honor the culture and holiday by incorporating it into a card game still played today, Lotería.  The final product measures 10" x 16".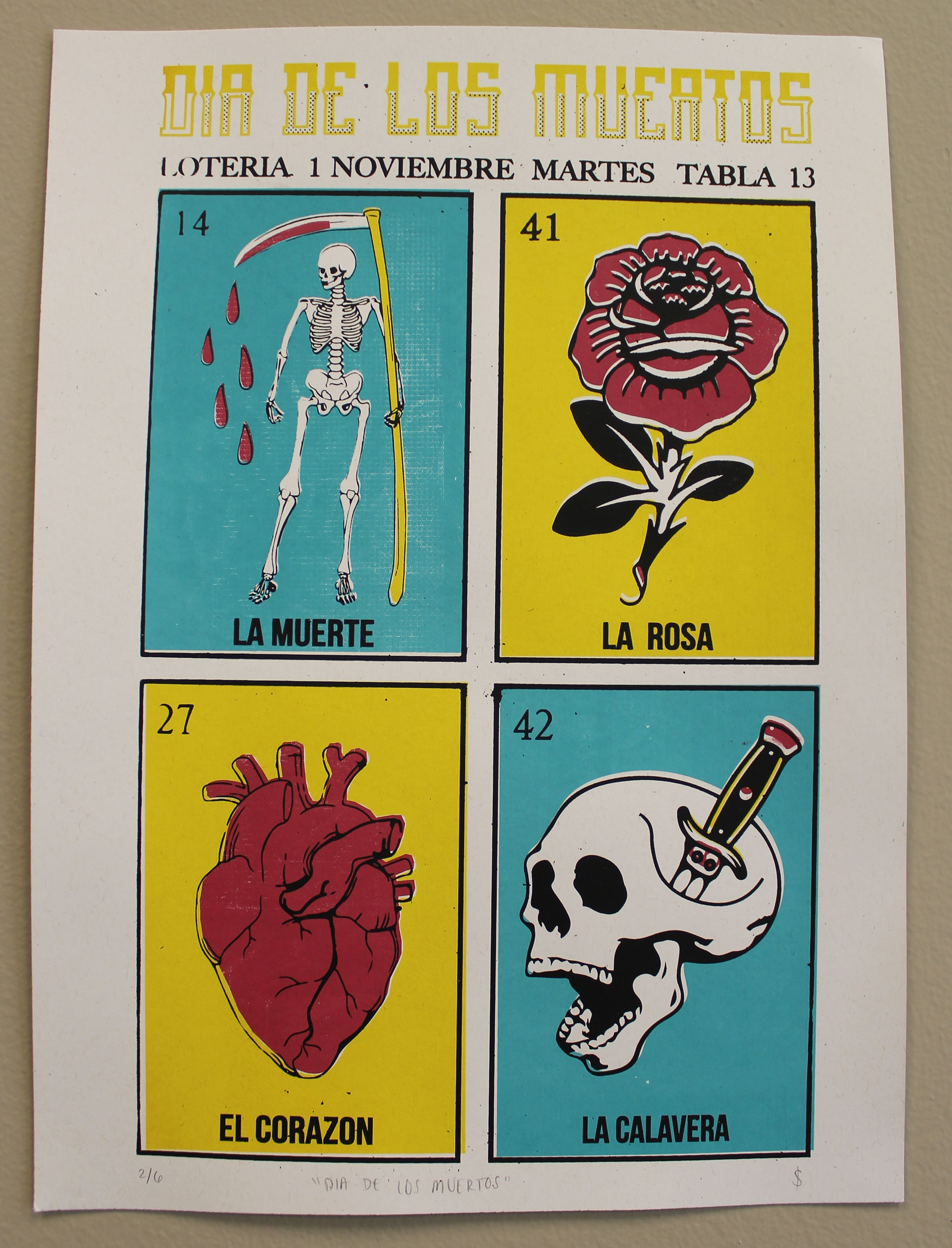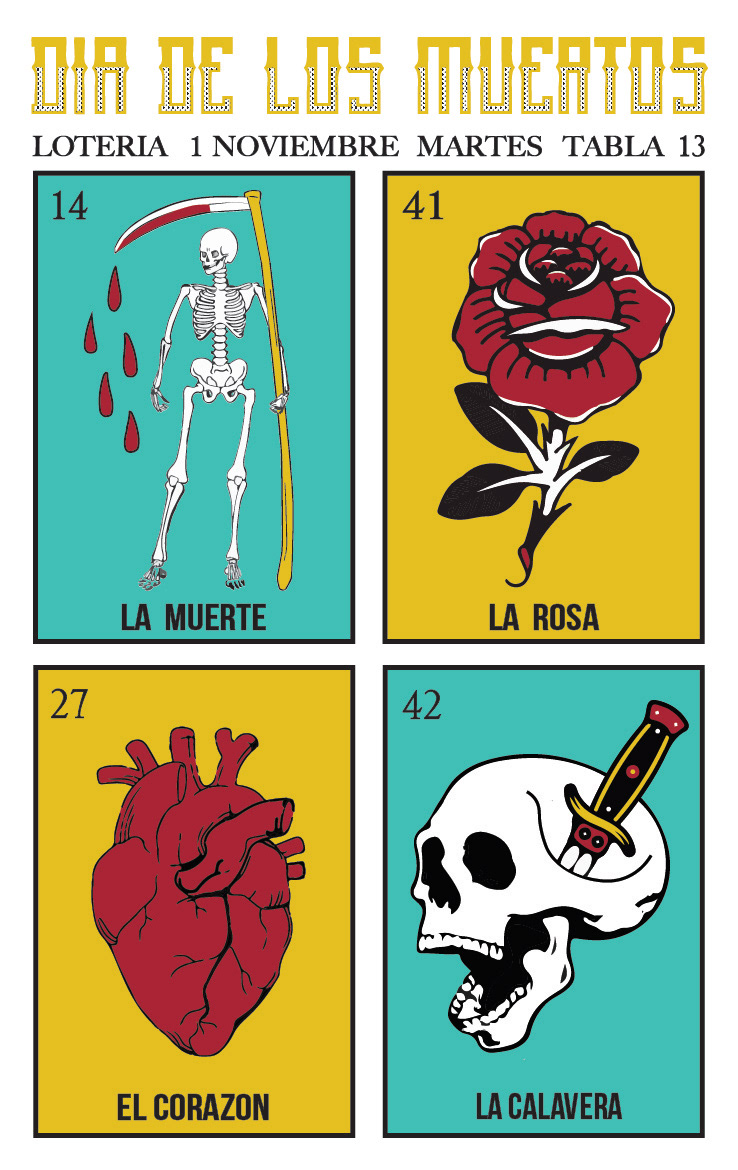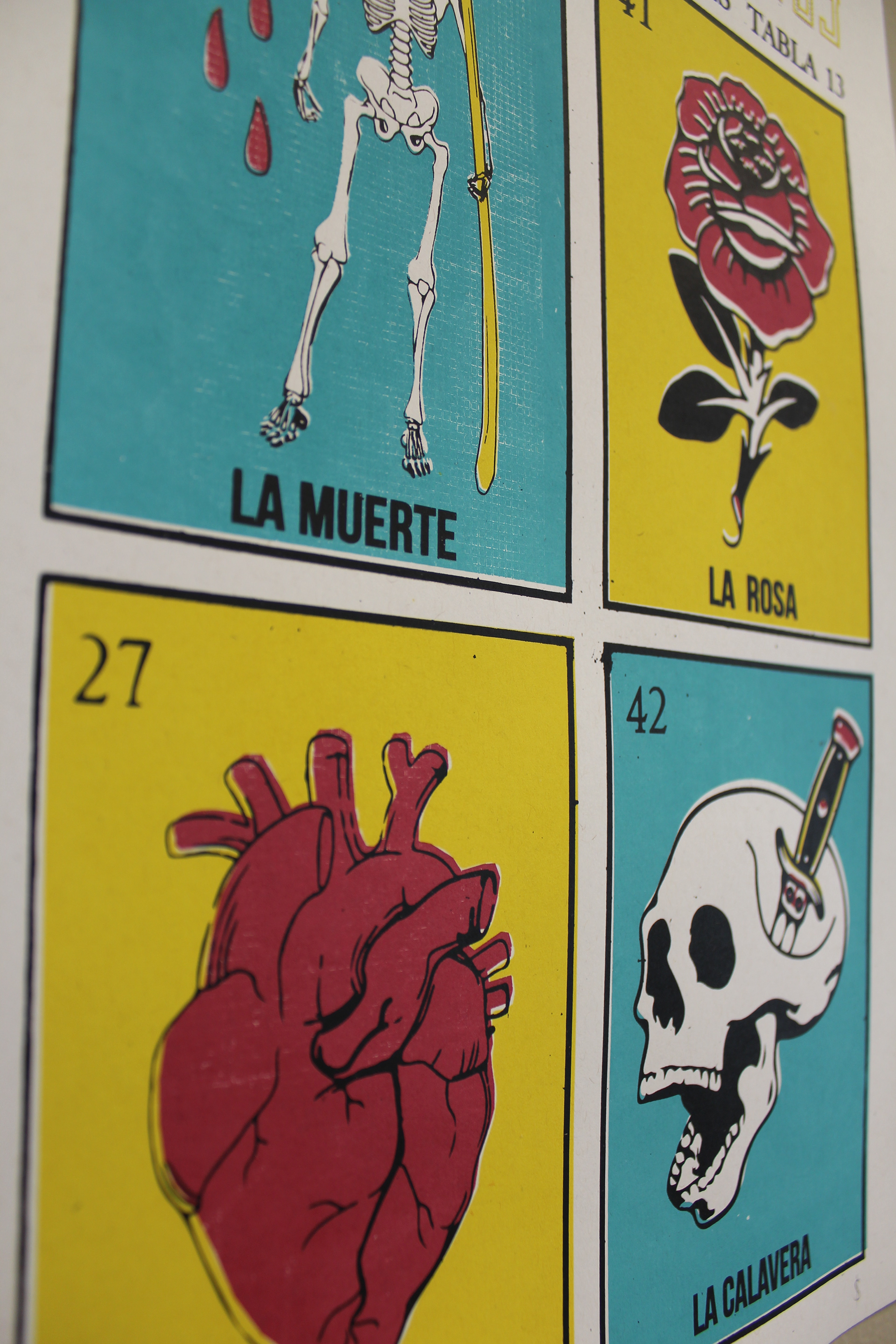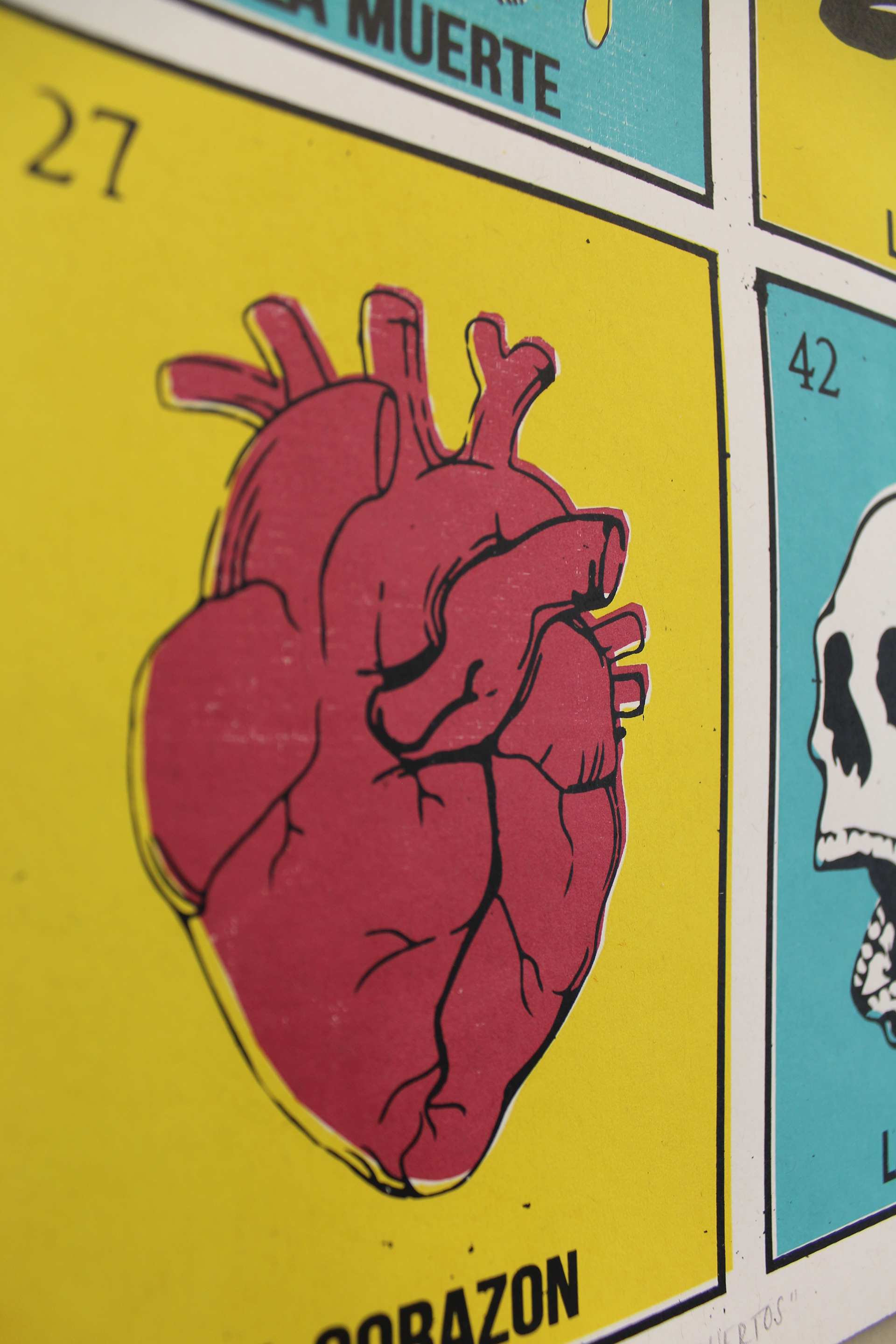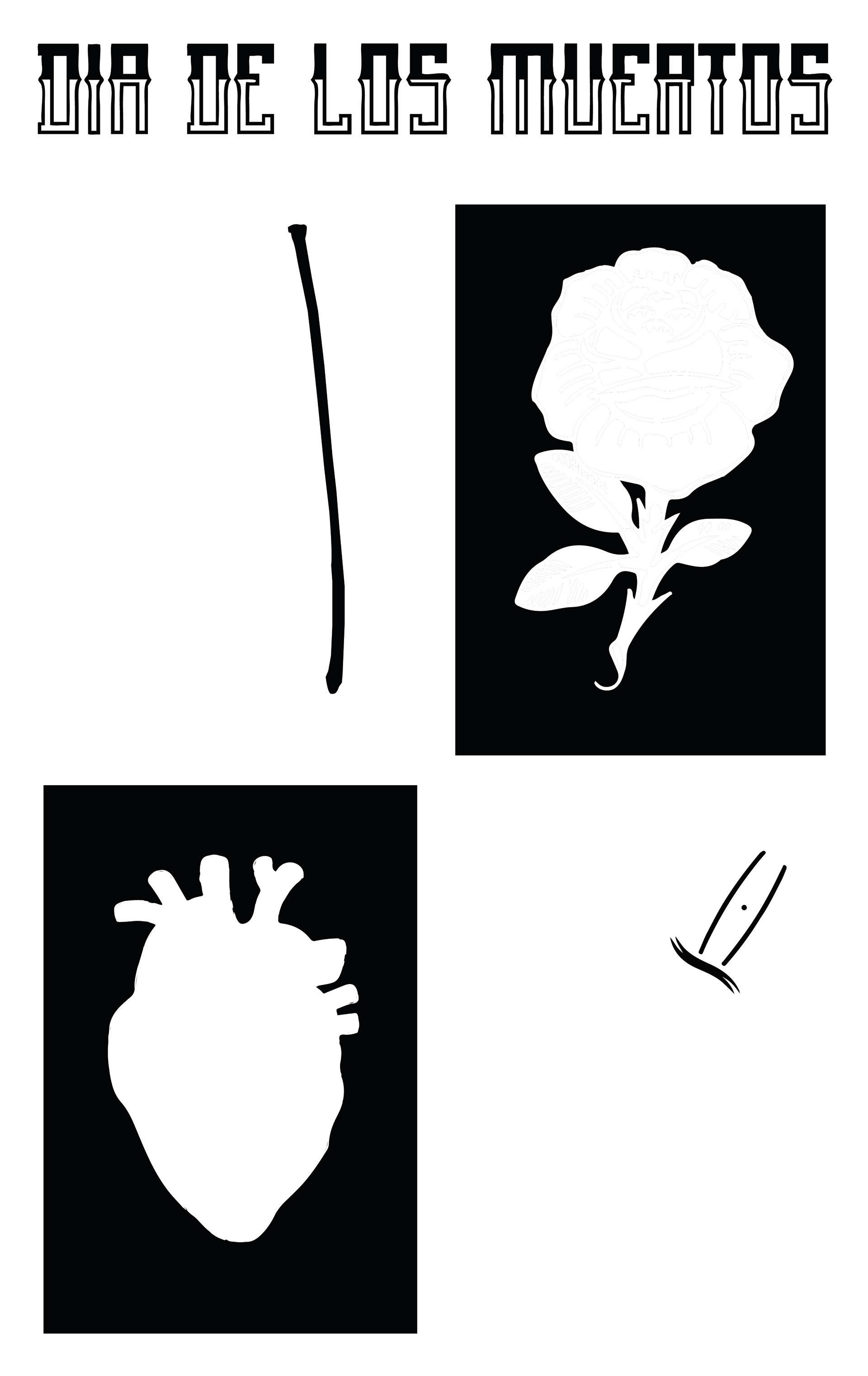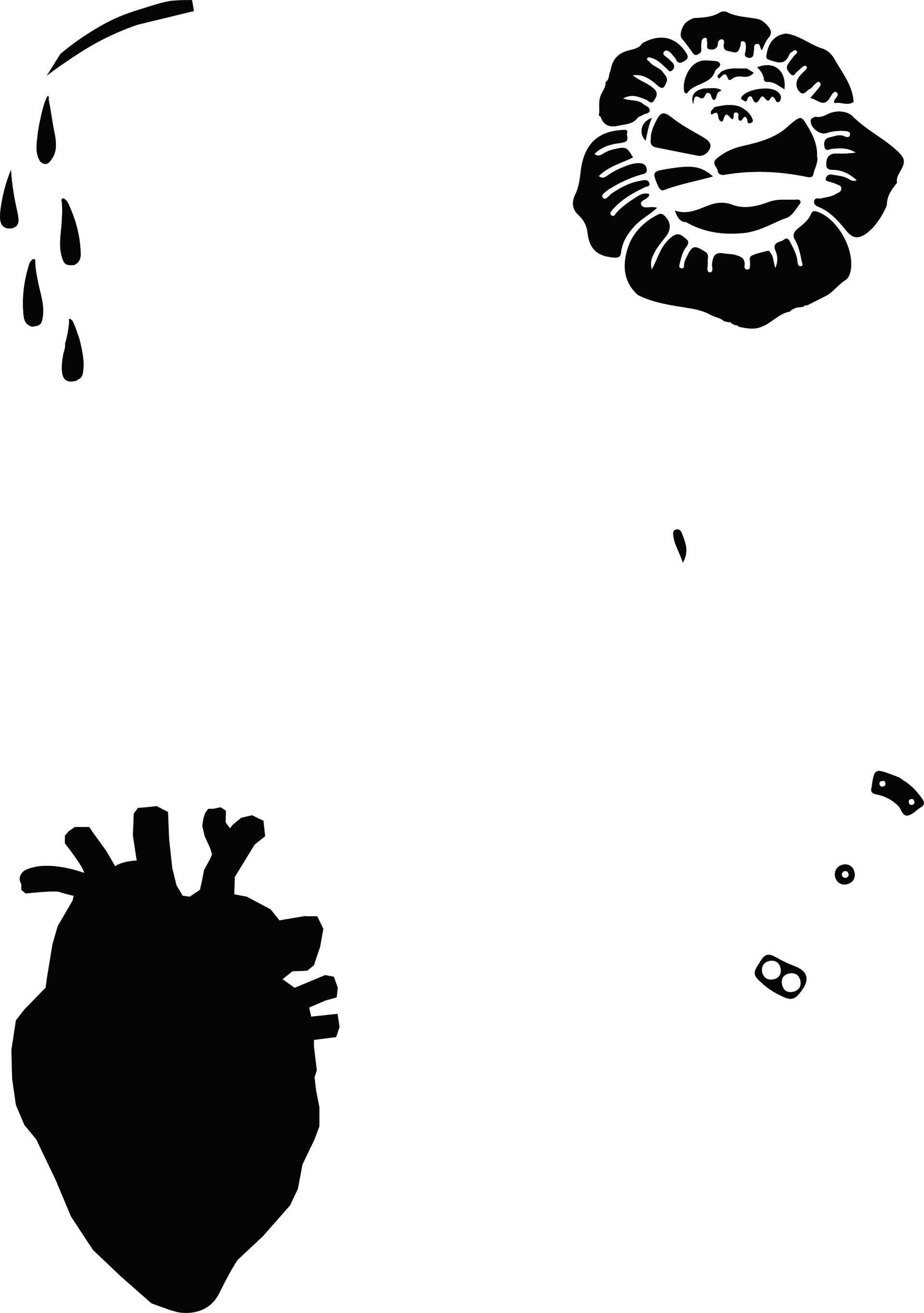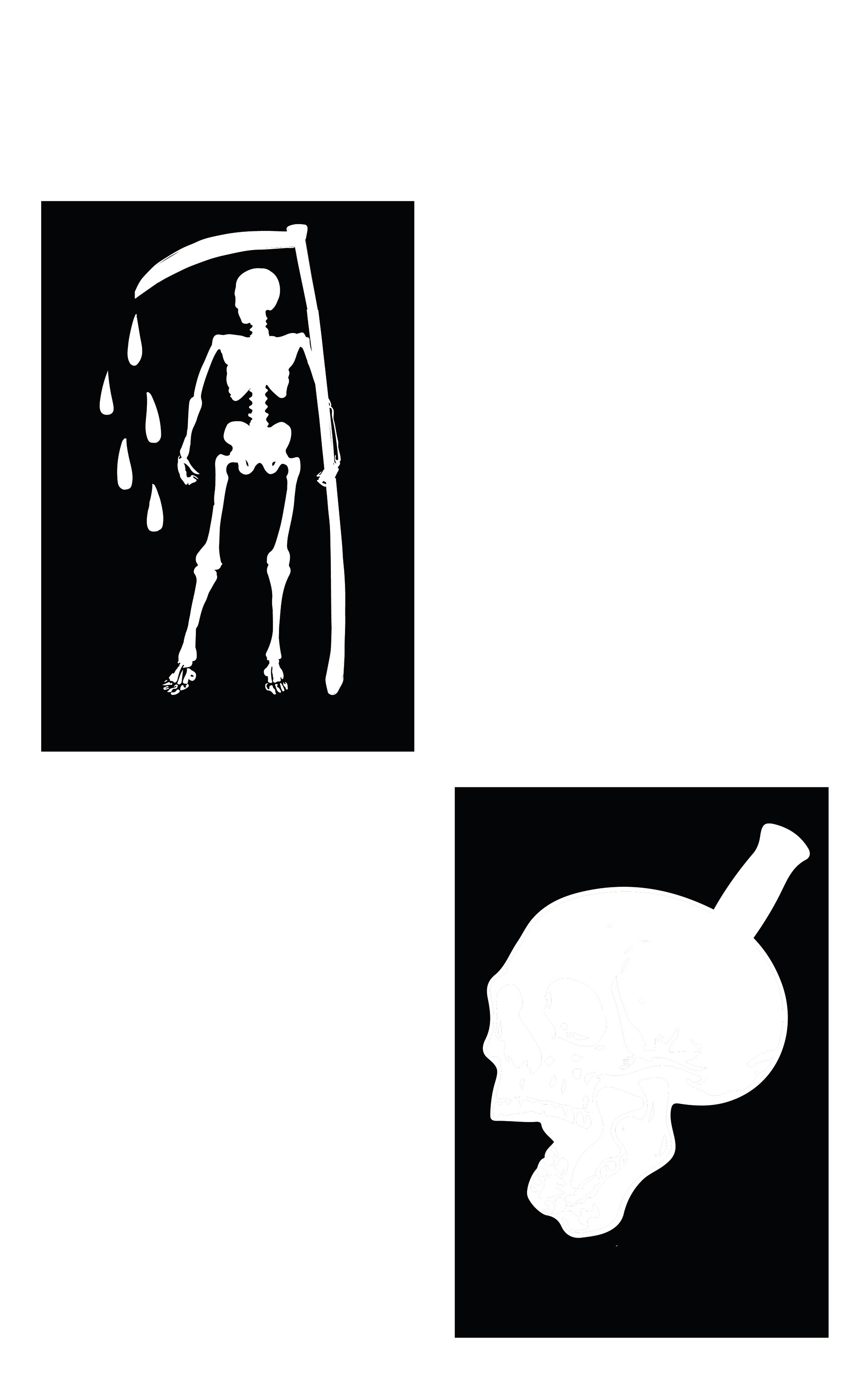 This piece represents an abstract self-portrait that displays drawings / other works I have created over the years. I also incorporates images that reflect some of my interests and passions. Though I do not have any of these tattoos; this is the way a majority of artists are assumed to look. My motivation behind the piece was "If every artist had to get their work tattooed on their body, would they be more cautious of the work they produced?" The final piece measures 10" x 16".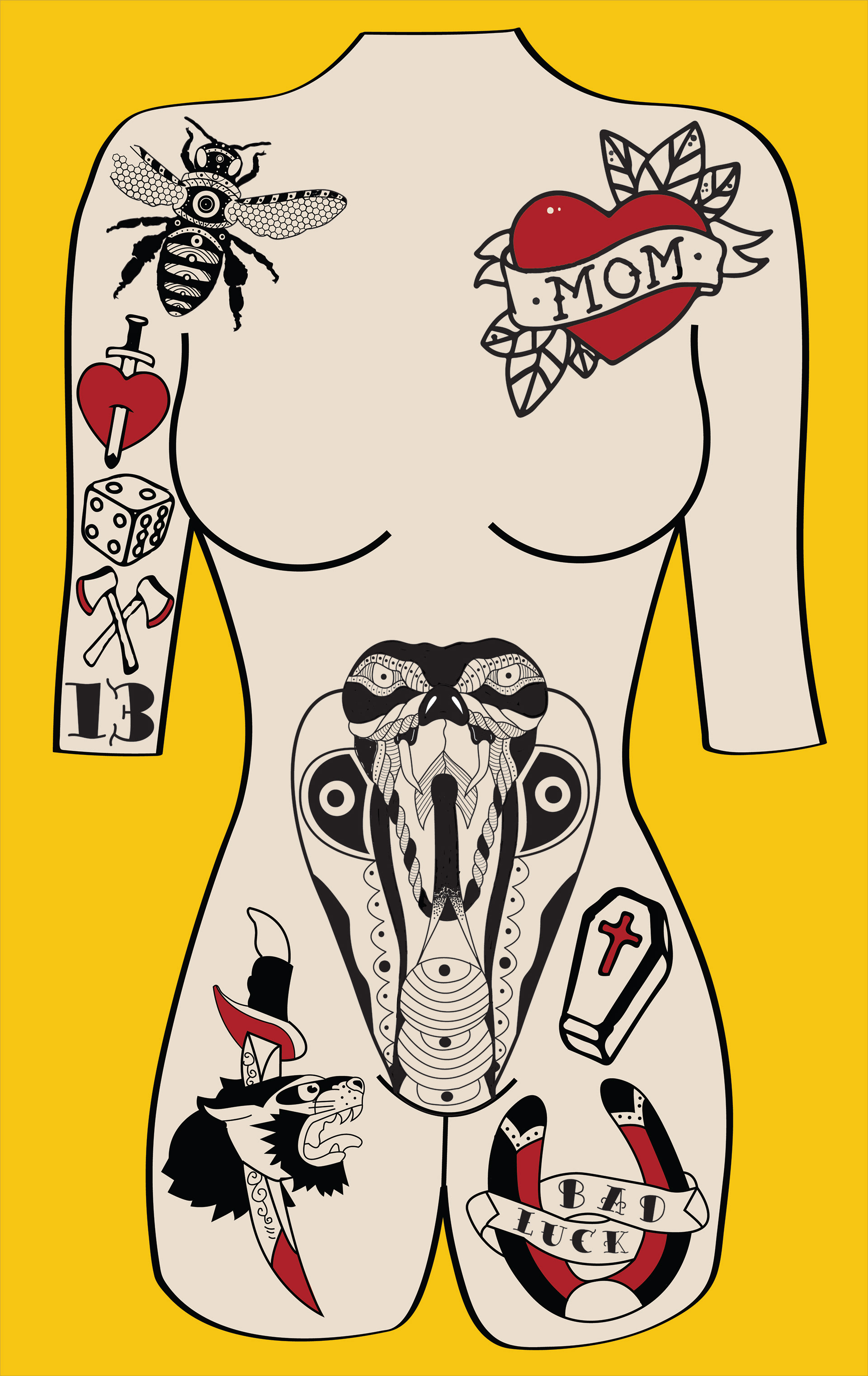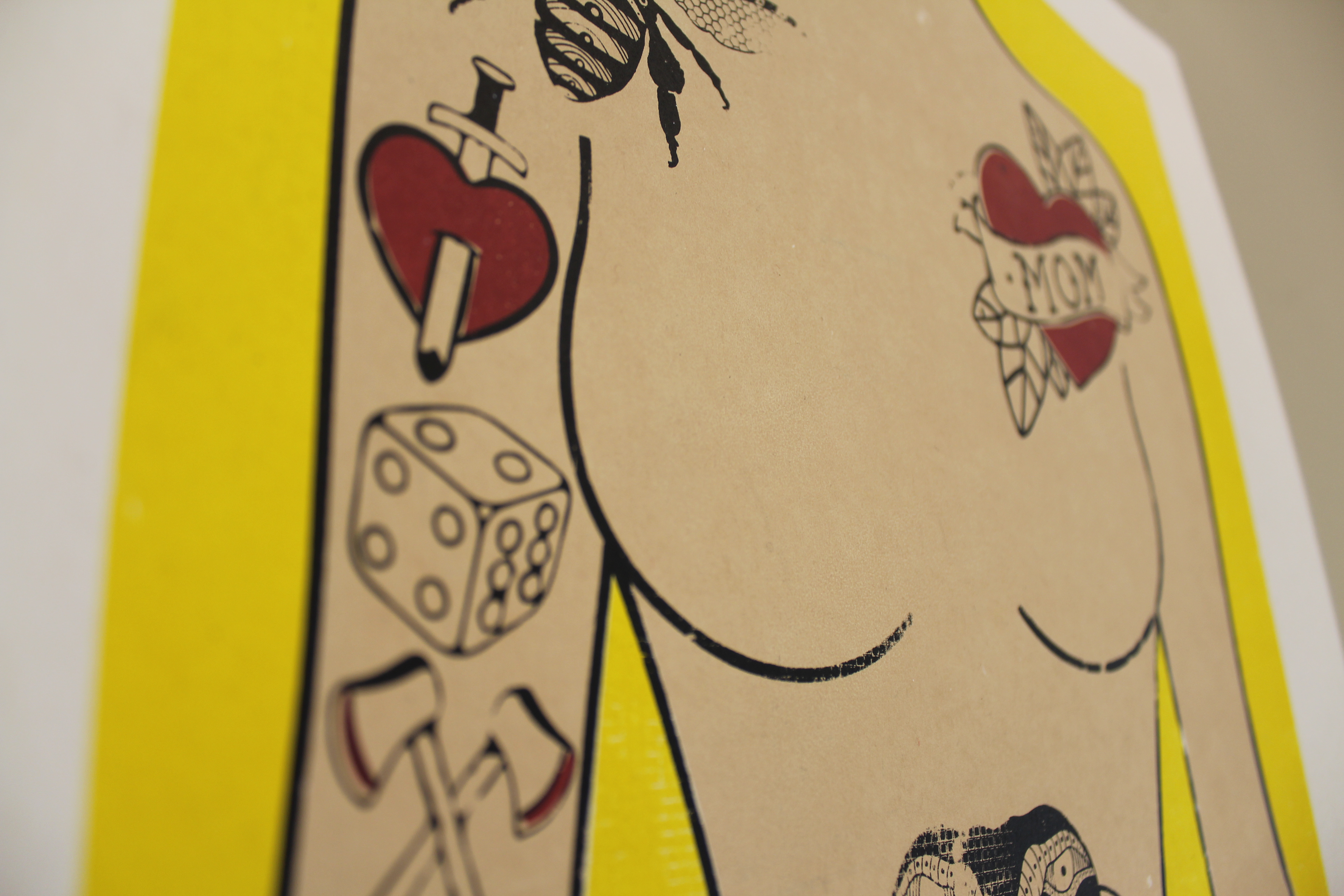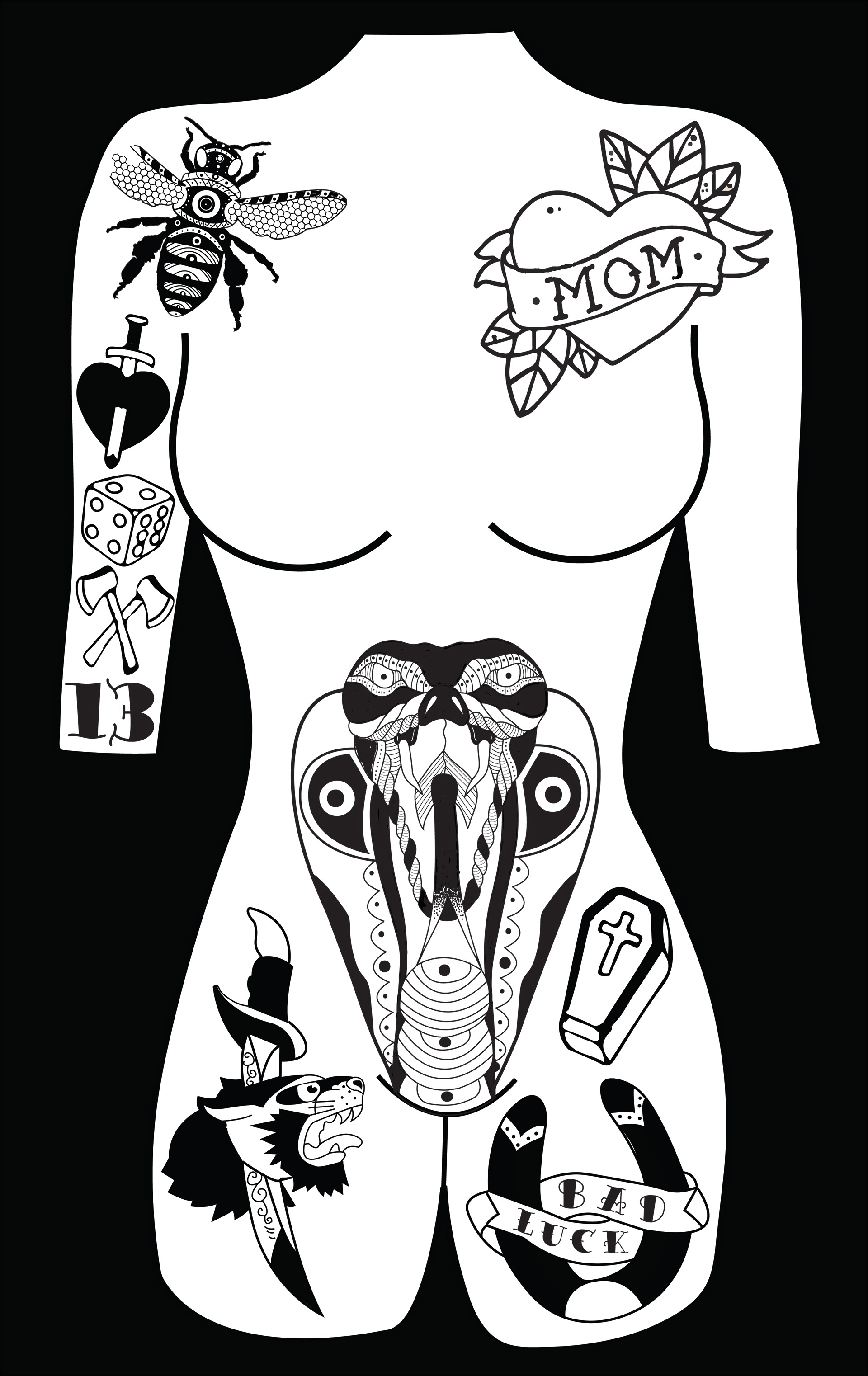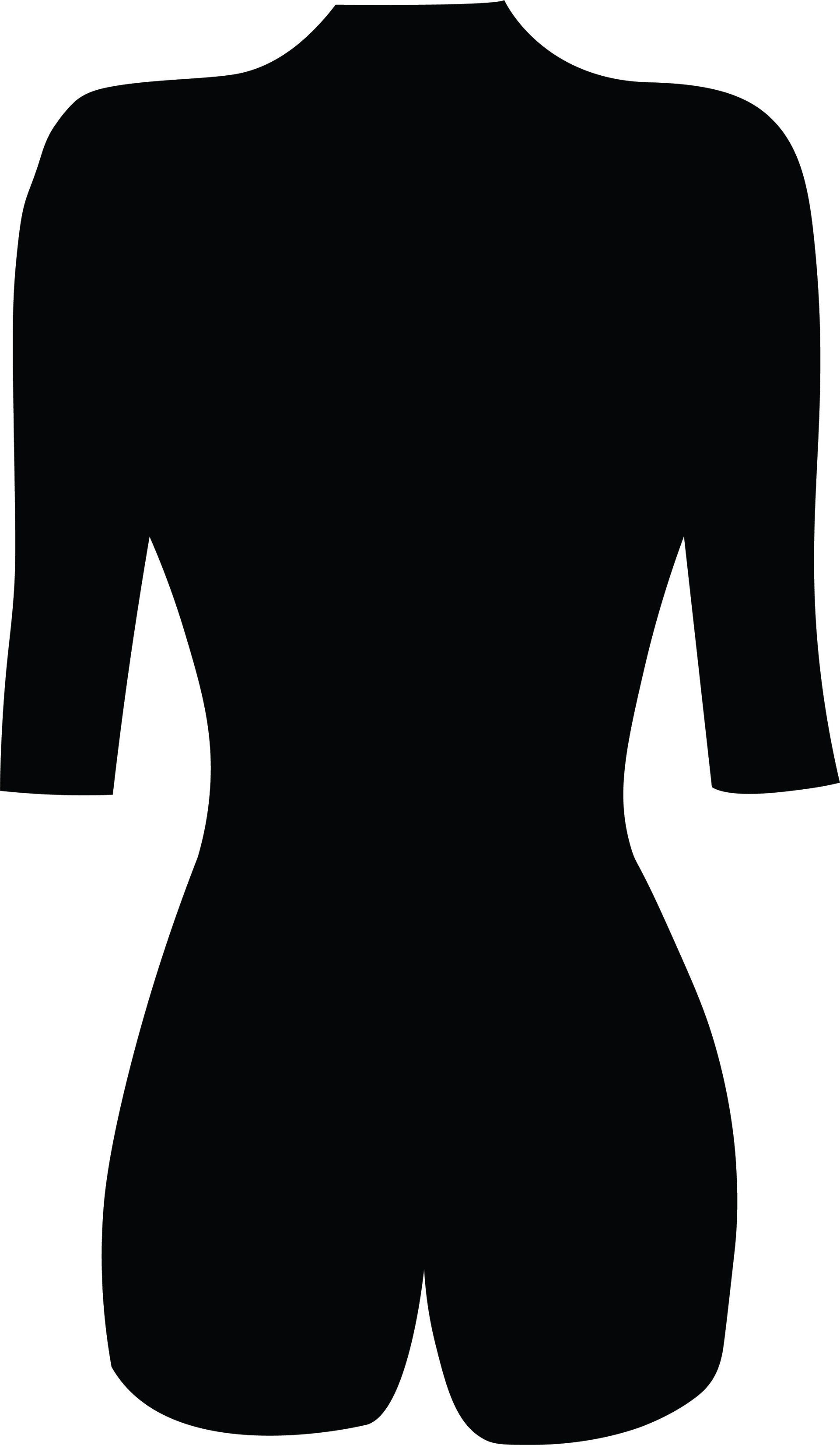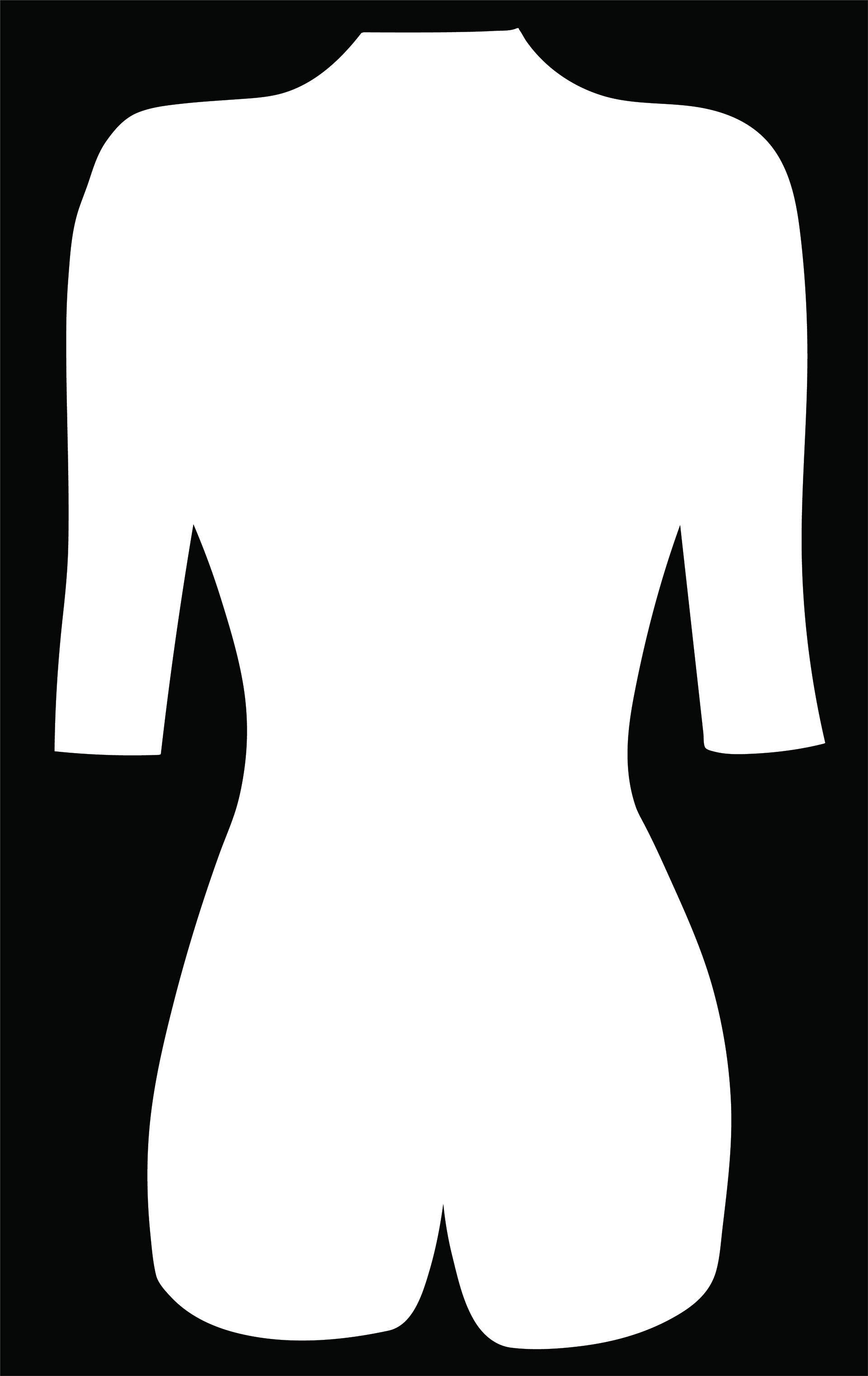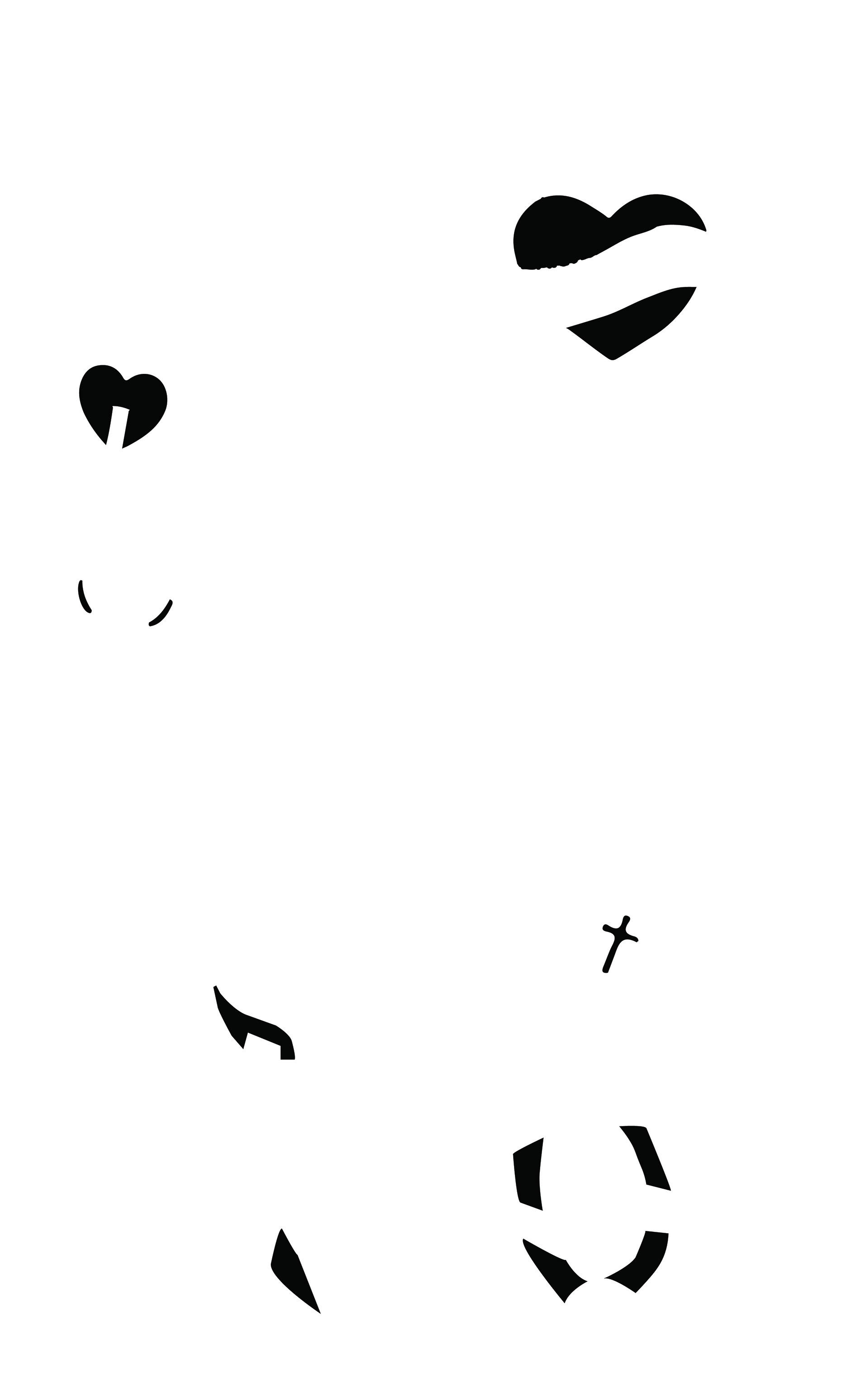 Applying the last layer of ink (black) and finishing the piece.
Channeling Corita: An Experiment in Looking
For this project we were instructed to find a pre-existing piece of advertising that contains at least two different text elements and three colors. We had to photograph and isolate a small portion of the item (10-20% of the image), then translate that cropped image into a screen print measuring 12" x 12".