California State University Channel Islands: Housing & Residential Education Event Flyers
I was a Resident Advisor at California State University Channel Islands for the 2017/2018 and 2018/2019 academic school years. Resident Advisors are required to host meaningful events that will aid in student learning and provide community engagement. 
The following posters were printed large scale and posted around the housing villages, the cafeteria, and the recreation center gym drawing attention to thousands of students.
This event was for Channel Islands Anacapa Village housing residents to meet and "flamingle" with other students on their floor as they entered the new academic school year.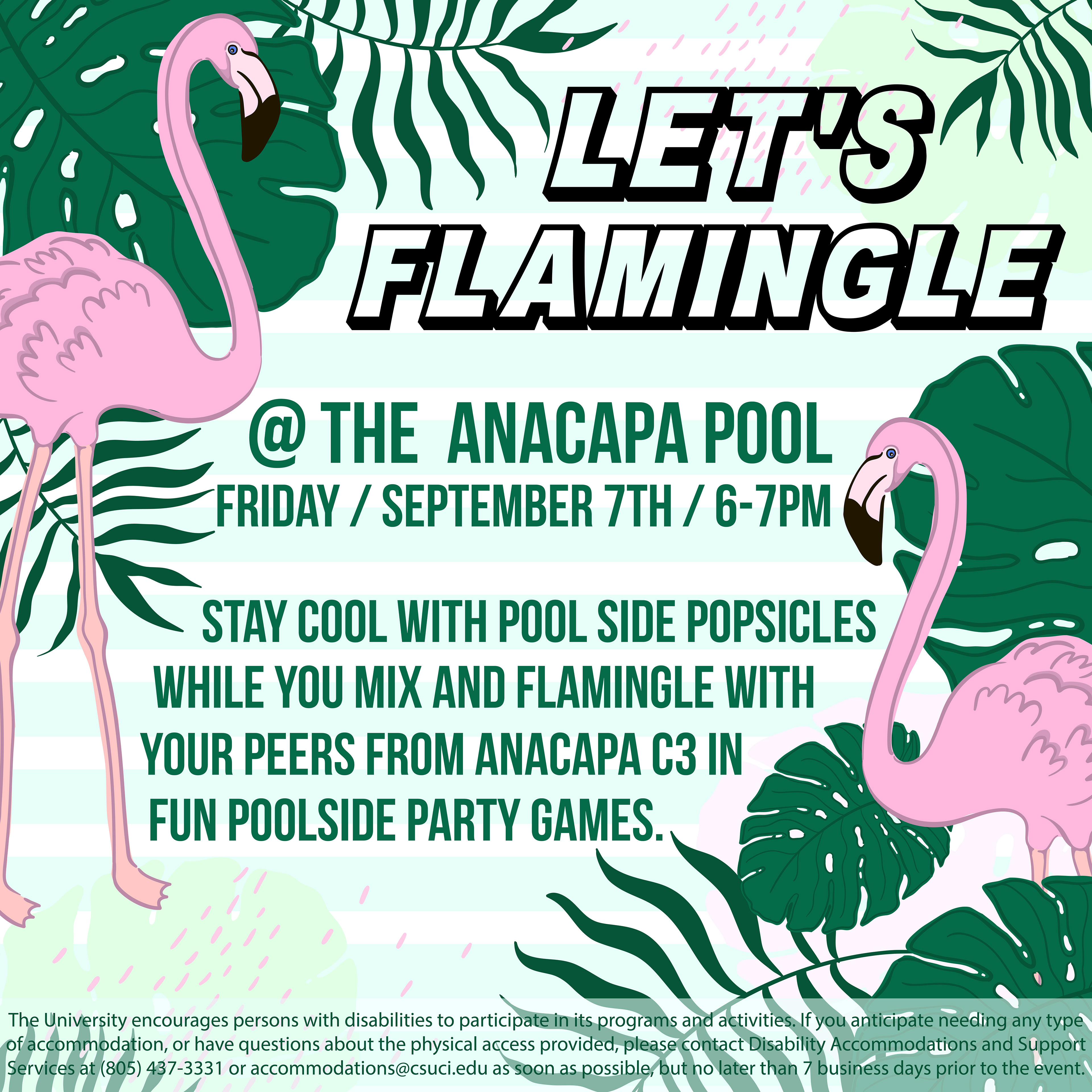 (BYOB) - 
Bring Your Own Boos 
I partnered with California State University Channel Islands Police Department to warn students about the dangers of excessive alcohol consumption near Halloween. The Campus Police provided drunk goggles and students had to preform DUI field tests with various levels of drunk goggles on.
Students were invited to have an open conversation regarding consent, safe sex practices, and receive free contraception while snacking on chocolate dipped bananas.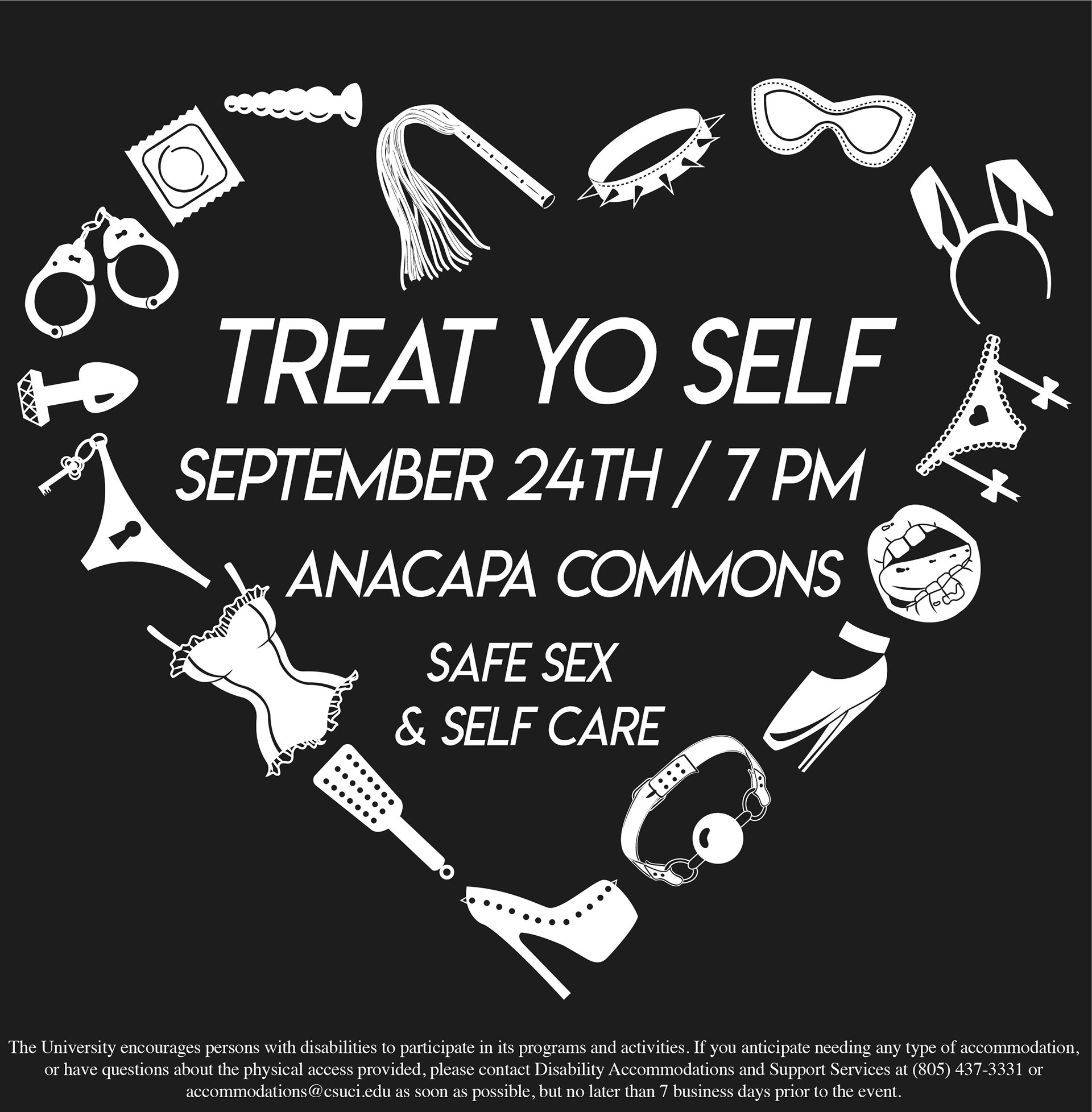 Large Scale Events 
​​​​​​​
October Block Party Flyer 
Flyer for the Assistant Coordinator of Residential Education for Santa Cruz Village and Anacapa Village
Fall Semester Large Scale Event Flyer
February Block Party Flyer